PROFESSIONAL FITNESS TRAMPOLINES
Where fitness meets function - and form
Pro Jumping Fitness is the market leader for fitness trampolines in Australia. A unique, high quality and functional design make our trampolines perfect for professional use.
We have an unrivalled edge in the market for a reason.

Perfect for use in gyms and centres
The Pro Jumping Fitness trampoline is portable, stacks beautifully and most importantly, is fit for purpose with stability and adjustability in mind.
Its unique, high quality and functional design make this trampoline perfect for professional use in gyms, centres and the medical field.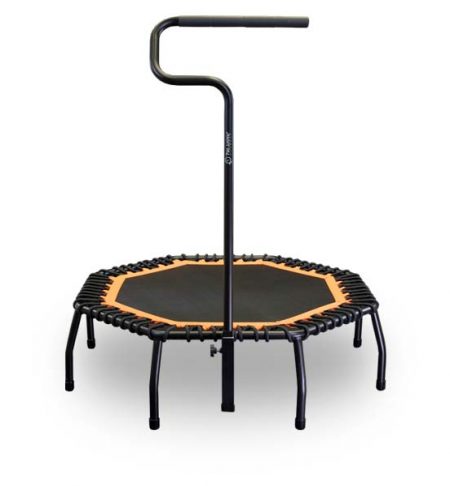 Standard steel fitness trampoline
Get to know our premier product. The Pro Jumping Fitness Standard steel fitness trampoline is a market leader in Australia, known for its high quality and unique shape. They're safe, absorb energy and are the perfect space saver in a gym.
Our octagonal fitness trampolines use what we call 'spider form' legs (that's right, eight legs). This unique design makes our product ideal for a consistently good, safe and healthy jumping technique.
Extra perks: It's the one-and-only trampoline with this specific handrail set up. Plus it's quiet, easy to pack away and stack. Win-win.
Contact us for details
Medical inox trampoline
From the outset, our goal was to develop a safe and suitable medical training option for clients struggling with weight issues.
The Medical inox trampoline is made from antibacterial medical-grade steel, offering enormous potential for use in health & wellness, medical centres, physiotherapy centres, rehabilitation clinics, weight loss clinics, and more.
Our Medical inox trampoline combines exceptional quality with practical functionality, and the same great design you can expect from a Pro Jumping Fitness trampoline.
Contact us for details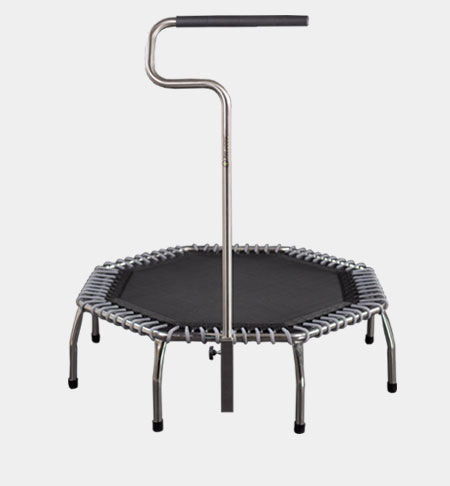 Our trampolines are proudly Australian Made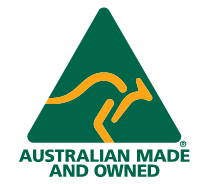 The Pro Jumping Fitness trampoline is German-engineered and produced in Western Australia, using state of the art equipment to ensure our products are the best available on the market.
Pro Jumping Fitness trampolines are patented and proudly Australian Made. They also come with a TÜV certificate, which confirms their quality and safety. Read more about our Australian Made licensing here.
Own a gym? Here's why you need our trampolines
Pro Jumping Fitness trampolines are safe, high quality, quiet, light and easy to handle. Extra bonus: They stack beautifully!
Choose to buy a set of trampolines for your centre, or hire trampolines (and a trainer). We're flexible.
Unlike cheaper imitations on the market, our trampoline absorbs more energy, making it a safer experience for all clients.
Our height-adjustable handrail is built to ensure client safety and stability while using our trampolines.
You can use Pro Jumping Fitness trampolines across a wide range of programs - everything from medical rehabilitation to training with children, adults and mature clients.
We can custom-design trampolines to suit your branding needs.
Ask us a question
Product specifications
Here's what you need to know:
Maximum load: Up to 500kg
Diameter: 130 centimetres
Total weight: up to 14 kilograms
Height-adjustable handrail: Our handrail is built to suit all clients.
Customised to suit your branding
Pro Jumping Fitness trampolines come in a variety of colours. Have a specific request? We can custom-design trampolines to suit your needs. Send us an email.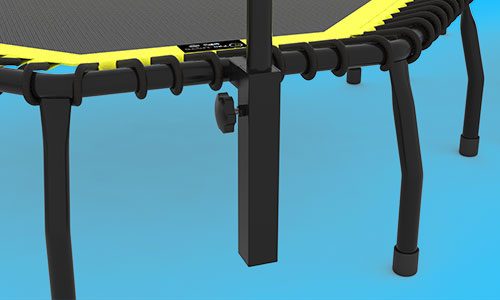 ---
FRAME
Our 'spider form' frame is octagonal and patented. The frame is made from a special lightweight steel tube.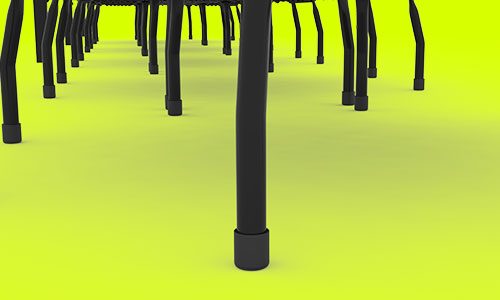 ---
LEGS
Our trampolines have eight legs and special caps to prevent slipping and scratching. No marks on your floor!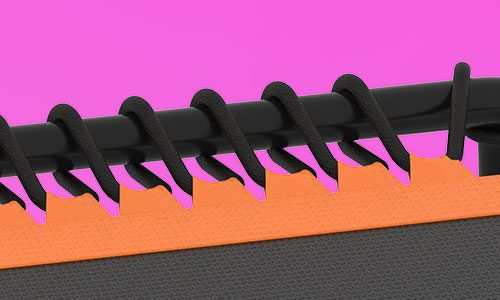 ---
SPECIAL CORD
The special cord around the edge of the trampoline is safe and strong - no noisy springs like in cheaper imitations.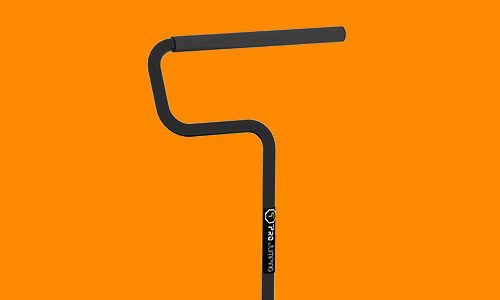 ---
HANDRAIL
Our specially designed handrail is height-adjustable and ergonomic. The grip is antibacterial, making it perfect for medical use and during COVID-19.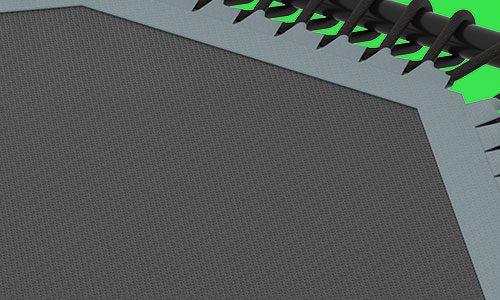 ---
JUMPING MAT
Our custom-made mat will bounce back beautifully, even after thousands of hours of use. Clients with weight issues are guaranteed safe movement.