FITNESS TRAMPOLINES - REIMAGINED
Where fitness meets function - and form
PRO Jumping Fitness' new-and-improved fitness trampolines are 100% handmade in Australia and created from the best quality, technically-advanced materials.
We have an unrivalled edge in the market for a reason.

We stand by our product
We're not afraid to tell you our trampolines are the best - and with good reason.
We've done our research. We consulted with the experts and conducted five years of research into movement on a trampoline.
A few prototypes later, and our end product is not only a standout in the medical field, but today is a completely unique fitness trampoline that's perfect for commercial use.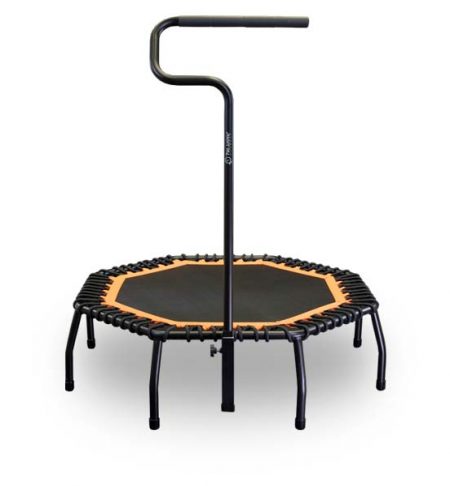 Our standard steel fitness trampoline
Get to know our premier product. The PRO Jumping Fitness standard steel fitness trampoline, together with our U JUMP workout, is the end product of years of research (and many late nights). We consulted with experts in physiotherapy and sports medicine who helped us create the form you see today.
Our fitness trampoline uses what we call 'spider form' legs (that's right, eight legs) and comes in an octagonal shape. It's ideal for a consistently good, safe and healthy jumping technique.
Extra perks: It's quiet and won't scratch your floors. Win-win.
Ask us a question
Our medical inox trampoline
What you see here is our medical inox trampoline. Our roots are in sports medicine, and our first goal was to create a trampoline that could be used primarily to help in the medical field - especially with clients struggling with weight issues.
Today, our professional medical inox PRO Jumping Fitness trampoline has enormous potential for use in health & wellness, medical centres, physiotherapy centres, rehabilitation clinics, weight loss clinics, the lot.
We're proud of our medical inox - it combines quality with practical functionality and the same great design you've come to expect from a PRO Jumping Fitness trampoline.
Ask us a question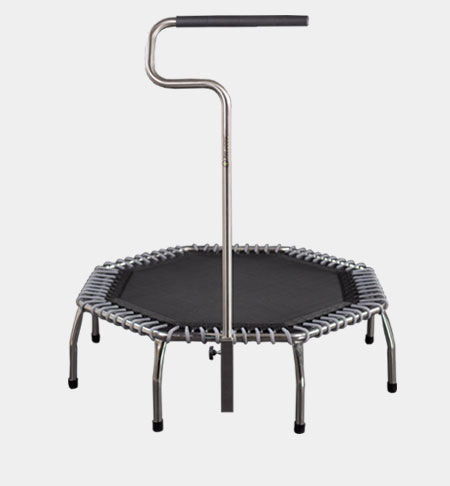 Ticking all the boxes
Here's the nitty-gritty stuff.
PRO Jumping Fitness trampolines are patented. They also come with a TÜV certificate, which confirms their quality and safety.
While our trampolines are German-engineered, they're entirely handmade, produced in Australia and are tested according to standards for medical use.
In case you need more convincing
We might be biased, but here are a few extra reasons we think you'll LOVE our fitness trampolines
They're super safe, high quality, super quiet (won't bug your neighbours), light and easy to handle. Extra bonus: They stack beautifully!
Unlike many cheaper imitations, the PRO Jumping Fitness jumping mat is uniquely shaped and has a pretty large surface area. This makes it simple to carry out a wide range of exercises
Our jumping mat comes attached to the rubber belt. This gives it an advantage over other commercially-available trampolines. The belt transmits kinetic energy to your body in a safe, efficient way that protects your bones, organs and joints. It's low impact for a reason!
Our height-adjustable handrail is built to ensure your safety and stability while you're using our trampolines. Fun fact: The handgrip is antibacterial - in these difficult times, it's one extra reassurance for you (and your clients).
We like to think we're pretty versatile - just like our trampolines! You can use a PRO Jumping Fitness trampoline in a wide range of programs - everything from medical rehabilitation through to training with kids, adults and mature-age clients
Ask us a question
Simple specifications
It's hard to make specs sound sexy, but here are the useful details you need:
Maximum load: Up to 400kg
Diameter: 120 centimetres
Total weight: up to 14 kilograms
Height-adjustable handrail: Our handrail is built to suit you, no matter your height. But to make life simple, they also come in Small (S), Large (L) and Extra Large (XL).
Colour my world
Everything's more fun in COLOUR. Here's our current fitness trampoline colour range. Which one do you like most?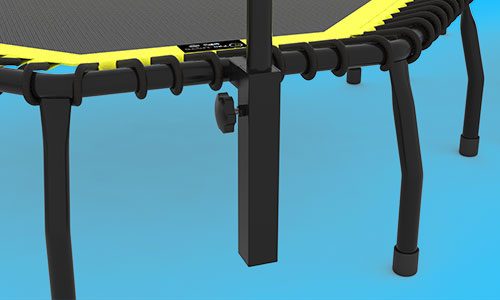 ---
FRAME
Our 'spider form' frame is octagonal and patented. It's also made of a pretty special lightweight steel tube.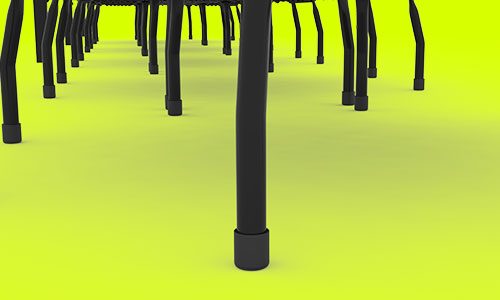 ---
LEGS
The legs are non-scratch so you won't find any marks on your floor. Our trampolines have 8 legs and special caps to prevent slipping.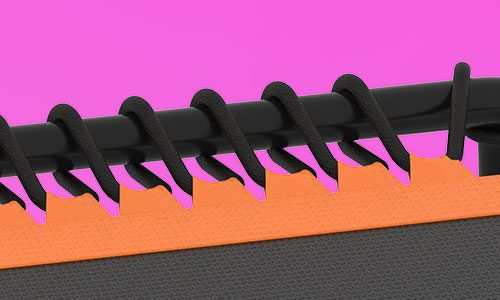 ---
RUBBER BELT
No noisy metal springs here! Our rubber belt is safe and customised. The rubber will never break. You're guaranteed a smooth exercise experience.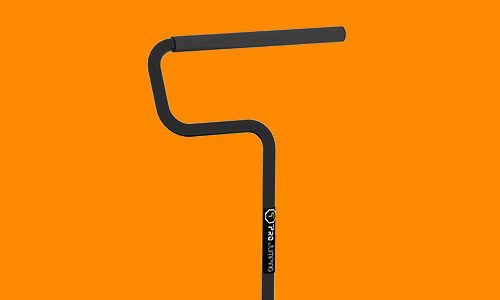 ---
HANDRAIL
Our handrail is antibacterial - great to reassure your clients (especially during COVID-19). It's height-adjustable and ergonomically sound.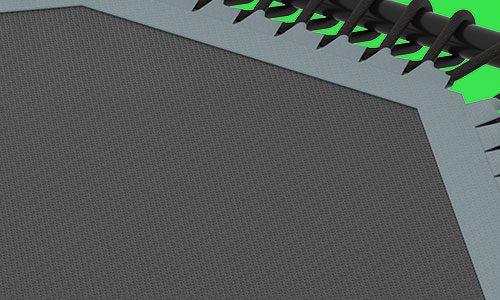 ---
JUMPING MAT
Made from a nylon material, our mats are built to absorb movement. They dynamically expand in both directions (extra ergonomic bonus).